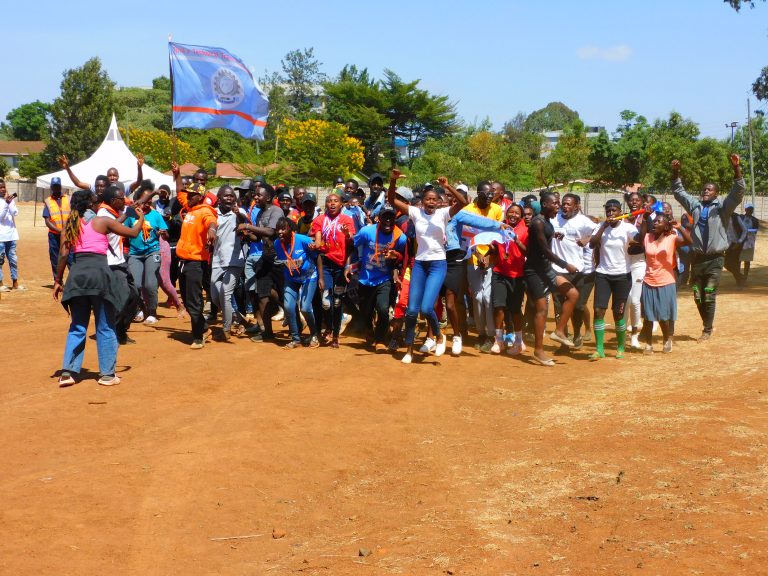 The Kenya Association of Technical Training Institution (KATTI) Season one Nairobi Region Athletics...
Read More
The Games Department carries out its activities under the Dean of Students Office. It performs the role of co-coordinating and supervising all sporting Activities within the Institute. The Institute being a Technical Institution carries on Sports activities under KETTISO (Kenya Technical Training Institutes Sports Organization) –under KATTI (Kenya Association of Technical Training Institutions)
The Department prepares Teams/Participants to represent the Institute in KETTISO – Athletics and Ball Games Championships both at Regional and National Level during the First Term and Second Term respectively. Selection of Teams is done during the Inter-Departmental Competitions. There are sufficient Sporting facilities including a Swimming Pool where students can relax and keep physically fit as well as cut a career in areas where they are most talented.
The Department has been performing very well in Sports and Games at Regional and National levels. Both men and ladies teams in Handball, Netball, Volleyball, Rugby and Football have been performing well at Nationals. Handball-Men team was the National Champions in 2012 and Handball-Women team in 2014.
FUTURE DEVELOPMENT PLANS FOR THE DEPARTMENT
There is need for fencing/construction of a perimeter wall around the Institute's Playground. Construction of Washrooms, Dias, Planting of Grass, permanent markings of well designated pitches. If possible, a parking can be created too.
Membership/Registration of various disciplines in federations in order to participate in Nation Leagues to improve on the standards of performance of teams and individual talents.
Hold Annual sponsored tournaments with teams from within the Nairobi Region.
TRAINING OF COACHES
The HOD and one of the Coaches – Mr. Patrick Nganga were trained by Athletics Kenya (Gusii Stadium) from 17th – 20th March 2015 on Basic Coaching and officiating Course and were awarded Certificates. In future more Coaches will be trained through sponsorship of KATTI in both Athletics and Ball Games.